Feel like
HubSpot isn't meeting expectations?
We help companies maximize efficiency for their Sales, Marketing, and Operations Teams.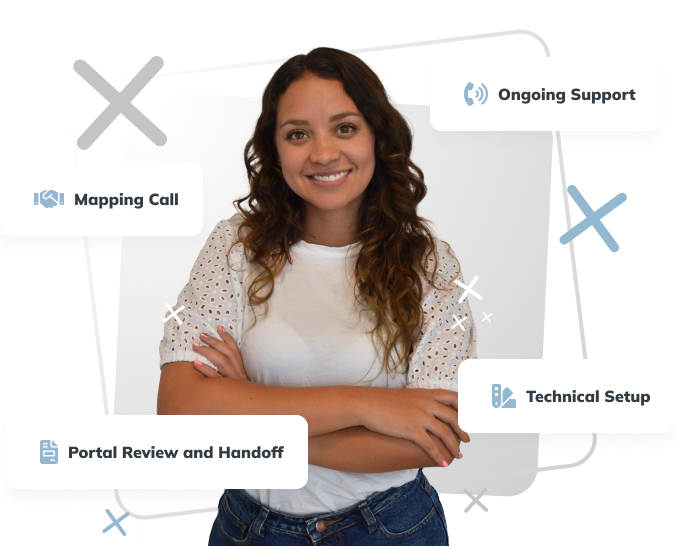 Helping thousands of companies MAXIMIZE HubSpot
SERVICES
HubSpot Support Package
Maximize Your Investment
Feel like you're only using 10% of the tool? Get more efficiency from HubSpot - like more automation, reporting, and best practices.
Unparalleled HubSpot Expertise
All we do is HubSpot!
You're backed by a team of 120+ HubSpot Experts with 6+ years of experience, working with hundreds of clients internationally.
Done For You
Handling ALL things HubSpot for you... from strategy to building automation to reports!
No Brainer Savings
Saving clients $50k+/yr compared to hiring or using freelancers.
We work with you to have you up and running with HubSpot in 4-6 weeks. A team of experts helping you get the most out of HubSpot!
1. HubSpot Audit
2. Monthly Meeting
3. Time to get to work!
4. Maximize HubSpot
HubSpot Audit
Typically, we start with an Audit to understand what's already setup and identify where you can get MORE efficiency from the tool.
Monthly Meeting
Meet monthly with your Dedicated Strategist to set priorities and plan each month's work!
Time to get to work!
Focus on your business while we build out your HubSpot projects throughout the month.
Maximize HubSpot
Work hand-in-hand with your Strategist. We'll ensure you are maximizing HubSpot's tools for your business!
Make HubSpot Work Perfectly For Your Business
Access to 120+ HubSpot Experts to help you maximize the tool!
HubSpot Support
USD $1,000/mo
NO Contract (30 days cancellation notice)
Dedicated HubSpot Strategist
HubSpot Specialists - Do the work for you!
Identify opportunities to get MORE from HubSpot

"Our Strategist and HubSpot Expert were great problem-solvers to help with our unique setup of HubSpot and getting our workflows going.
The templates built for us are excellent foundational pieces we didn't have and will save the team lots of time. The lead scoring is a foundation for helping our Sales team quickly focus on the best opportunities in their territories. Thank you for a good experience."

"Our team really enjoyed working with On The Fuze. They were very helpful in getting us up to speed with HubSpot and made the transition to this platform both easy and painless.
I would gladly recommend them to any fellow business owners."
"Our Strategist went above and beyond to help me with all my questions and concerns. She took the time to explain everything to me and even created my first Workflow for me. She was terrific!"

"Everyone was really helpful, Claudia walked me through everything and explained it clearly and easily. Was a really great experience!"

"Leveraging On The Fuze was critical to the success of migrating from an older CRM and onboarding our team to HubSpot. Working with OTF allowed our team to stay focused on sales while OTF got everything working.
The communication and guidance were outstanding and meant we were up and running twice as fast compared to us trying to do it. We love HubSpot and how it has enabled both our outbound and inbound effort for our sales and marketing team. I highly recommend On The Fuze to get your business set up and benefit from HubSpot. Thank you, OTF!"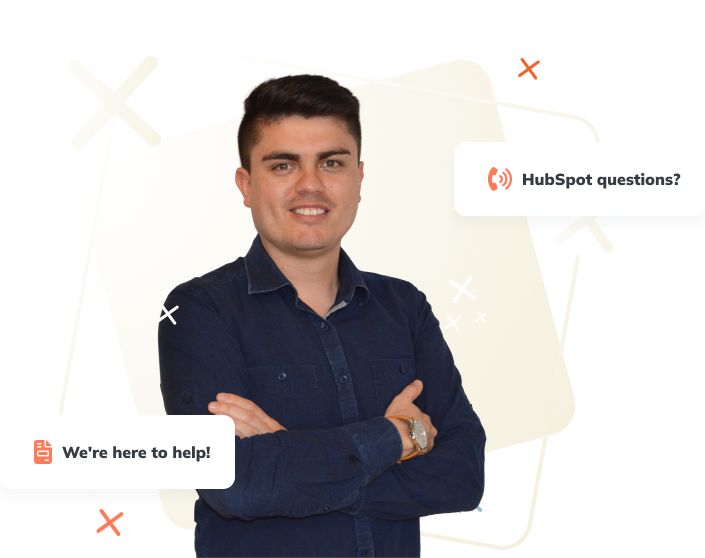 Talk to a HubSpot Expert
Questions? Let's talk to you to learn more about you and your business and how our onboarding process works to ensure we are a great fit.
Let's Talk