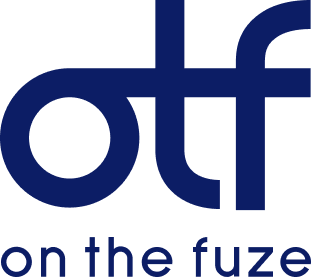 Trading Name:
On the Fuze
Email:
info@onthefuze.com.au
1.

Terms And Acceptance

By accessing and using this website (the "Site"), you acknowledge that you have read, understood, and agree to be bound by these Terms and Conditions of Use between ON THE FUZE and you, all applicable laws and regulations, and agree that you are responsible for compliance with any applicable local laws. If you do not agree with any of these terms, you are prohibited from using or accessing this site. The materials contained in this website are protected by applicable copyright and trademark law.

This Site is controlled and operated by GSX PARIS GROUP PTY LTD trading as ON THE FUZE from its offices within Australia. ON THE FUZE makes no representation that materials in the Site are appropriate or available for use in other locations, and access to them from territories where its contents are illegal is prohibited. Those who choose to access this site from locations outside Australia are responsible for compliance with all applicable laws.
2.

Ip Ownership; use license

The material provided on this Site is protected by law, including without limitation, Australian law. The copyright in all material provided on this Site is held by ON THE FUZE. Except as expressly permitted by ON THE FUZE, none of the material may be copied, reproduced, distributed, republished, downloaded, displayed, posted, or transmitted in any form or by any means without the prior written permission of ON THE FUZE or the copyright owner.

Permission is granted to you to download and use the materials on this Site for personal, non-commercial use only, provided you do not modify the materials and that you retain all copyright and other proprietary notices contained in the materials.

You may not:
Modify or copy the materials;
Use the materials for any commercial purpose, or for any public display (commercial or non-commercial);
Attempt to decompile or reverse engineer any software contained on ON THE FUZE's website;
Remove any copyright or other proprietary notations from the materials;
Transfer the materials to another person or "mirror" the materials on any other server.
This permission shall automatically terminate if you violate any of these restrictions and may be terminated by ON THE FUZE at any time. Upon termination of your permission, you must destroy any downloaded materials in your possession whether in electronic or printed format. ON THE FUZE reserves the right to terminate your account at any time for any reason.
The materials on this Site are provided with "RESTRICTED RIGHTS." Use, duplication, or disclosure by the Government is subject to restrictions as set forth in the applicable laws and regulations. Use of the Site by the Government constitutes acknowledgment of ON THE FUZE's proprietary rights in them.
3.

Disclaimer

The materials on on the fuze's website are provided "as is". ON THE FUZE makes no warranties, expressed or implied, and hereby disclaims and negates all other warranties, including without limitation, implied warranties or conditions of merchantability, fitness for a particular purpose, or non-infringement of intellectual property or other violation of rights. Further, ON THE FUZE does not warrant or make any representations concerning the accuracy, likely results, or reliability of the use of the materials on its internet website or otherwise relating to such materials or on any sites linked to this site.
4.

Limitations

In no event shall on the fuze or its suppliers be liable for any damages (including, without limitation, negligence, damages for loss of data or profit, or due to business interruption,) arising out of the use or inability to use the materials on ON THE FUZE internet site, even if on the fuze or a on the fuze authorized representative has been notified orally or in writing of the possibility of such damage. Because some jurisdictions do not allow limitations on implied warranties, or limitations of liability for consequential or incidental damages, these limitations may not apply to you. In no event shall the total liability of on the fuze under this agreement exceed fifty dollars ($50), regardless of the cause of action, in tort, contract, or otherwise.
5.

Revisions and Errata

The materials appearing on ON THE FUZE's website could include technical, typographical, or photographic errors. ON THE FUZE does not warrant that any of the materials on its website are accurate, complete, or current. ON THE FUZE may make changes to the materials contained on its website at any time without notice. ON THE FUZE does not, however, make any commitment to update the materials.
6.

Links

ON THE FUZE has not reviewed all of the sites linked to its Internet website and is not responsible for the contents of any such linked site. The inclusion of any link does not imply endorsement by ON THE FUZE of the site. Use of any such linked website is at the user's own risk.
7.

Site terms of use modifications

ON THE FUZE may revise these terms of use for the Site at any time without notice. By using the Site you are agreeing to be bound by the current version of these Terms and Conditions of Use.
8.

Governing Law

Any claim relating to ON THE FUZE's website shall be governed by the laws of the State of Queensland without regard to its conflict of law provisions.
9.

Feedback

Any material, information, or idea you transmit to or post on this Site by any means will be treated as non-confidential and non-proprietary and may be disseminated or used by ON THE FUZE or its affiliates for any purpose whatsoever, including developing, manufacturing, and marketing products. Notwithstanding the foregoing, all personally identifiable information provided to ON THE FUZE will be handled in accordance with ON THE FUZE's privacy policy. You are prohibited from posting or transmitting to or from this Site any unlawful, threatening, libelous, defamatory, obscene, scandalous, inflammatory, pornographic, or profane material, or any other material that could give rise to any civil or criminal liability under the law.
10.

Ownership, trademarks & provided assets

You own all deliverables we create during any month paid in full. You will provide all content/copy to be used in campaigns. You agree that any materials provided are proofed and approved to be used in your campaigns and are not owned or trademarked by a different entity.

You are responsible that any materials provided can be legally used in our campaigns. We are not liable for the materials you provide as it pertains to license or trademark issues and you represent to ON THE FUZE that all materials provided do not infringe on the intellectual property rights of third parties.

You agree to indemnify, defend, and hold harmless ON THE FUZE and its affiliates, officers, members, managers, agents, successors, and assigns (the "Indemnified Parties") from and against all claims, demands, liabilities, damages, and costs including, without limitation, its reasonable attorneys' fees, arising out of or relating to (i) your breach of any of the terms of this Agreement, (ii) your use of the services provided pursuant to the Site, and (iii) infringement of third party's intellectual property rights or other proprietary rights.
11.

Fees, refunds, and cancellations

You agree to pay the fees, in such amount and for such billing frequency as specified during registration, in full prior to any obligation of ON THE FUZE to perform under this Agreement. You further agree that, upon registering for the services through the Site, you authorize ON THE FUZE to charge your method of payment (e.g. credit card) for the fee on each anniversary of your registration date, based upon your billing frequency (e.g. monthly, quarterly, annually). Payment of the fees shall be in such amounts and at such times as set forth by ON THE FUZE through information provided to you and as authorized through the sign-up and registration process. Your account and access to the services provided via the Site may be suspended in the event of non-payment of applicable fees. You represent and warrant to ON THE FUZE that such payment information is accurate and that you are authorized to use the payment instrument. You will promptly update your account information with any changes (for example, a change in your billing address or credit card expiration date) that may occur.

To cancel your subscription ON THE FUZE requires 7 days notice for Starter, Silver, Lite, and Lite+ Tier and 30 days notice for Gold, Platinum, and Partner Tier before the next billing cycle, otherwise, you will be billed for the following cycle. To cancel you must submit a cancellation request through the client portal. We do not accept emails or phone calls for cancellations requests.

Upon cancellation, you will continue to have access to the ON THE FUZE service through the end of the billing cycle, however, all work in progress will halt, regardless of status, once the billing period has ended. All onboarding and setup fees are non-refundable.

There are no refunds for partial subscription plans under any circumstance, including cancellations and unused time on a plan. Upon cancellation, you will have access to our service for the length of your current billing cycle. ON THE FUZE may change its fees from time to time without any advance notice required. Promotions, upgrades, and adjustments to existing plans are non-refundable.

You, the client are responsible to use ON THE FUZE after payment.
12.

Contract

All Agency White Label clients commit to a minimum 3-month period (6 month for Platinum) before being able to cancel. Once the 3 or 6 month period has been completed, the subscription will resume to a standard month-to-month contract with the standard 7 days notice (Silver, Starter, Lite, and Lite+ Tiers) or 30 days notice (Gold, Platinum, and Partner Tiers) before the next billing cycle, otherwise, you will be billed for the following cycle. (Please see 11. FEES, REFUNDS, and CANCELLATIONS)
13.

Work delivery output

While we can accept unlimited projects, our output volume depends on many factors, namely depending on the complexity and total request volume. Most HubSpot projects are delivered within 2-5 business days, HubSpot Onboardings 2-6 weeks, and Websites within 25-35 business days, however, there is no guarantee as project details and specifics vary. We will do our best to work with you to accommodate any priority items and your timelines, but our suggestion is to not use our service for time-sensitive, "next day" or urgent requests.
14.

Implementation rounds defined

An implementation round is a measurement of implementation output and what we are able to accomplish in a round depends on the complexity and total volume of your requests. An implementation round begins when the request is assigned to a team member.

Requests will not be assigned if they are unclear, vague, or missing required assets and information. Normally any request or revision will be assigned within 1 business day. These timelines may change due to the nature of our business as ultimately determined by ON THE FUZE staff. We will make every attempt to deliver a request according to your timelines, however, there is no guarantee.
15.

Don't abuse On the Fuze

If we find that you are not in alignment with our model, core values or are abusing our services or team in any way, we reserve the right to cancel your account.

Your right to use the ON THE FUZE services shall terminate upon your breach of any term of this Agreement.
16.

No guarantees of work

While we do our best to minimize any mistakes, due to the nature of the technologies used and complexities, we can not guarantee all deliverables will be 100% error-free.

When we complete a project, you agree to review and proof all copies used, as well as, to run through any campaigns, web pages, or processes implemented for any errors or omissions and notify our team if any changes/corrections are needed. We will do our best to rush any revisions to correct the mistakes. ON THE FUZE is not responsible or liable for any losses or expenses incurred from errors or omissions.
17.

Confidentiality

We uphold confidentiality in all communication regarding your brand and business. We will only communicate to those who have been authorized on your account and will not share any information provided with anyone outside our organization, subject to our Privacy Policy.
18.

Copyright

The material contained in this site is the copyright of ON THE FUZE and is protected by Australian and international copyright laws.

The site and the data in it are supplied solely for informational use. Apart from permitted uses under the Copyright Act 1968 (Cth), and, except for the temporary copy held in your computer's cache and downloading for private use, no part of the material or data contained in this site may be reproduced, altered, transmitted or re-used for any purpose whatsoever without the written permission of ON THE FUZE.
19.

Review the help center

Finally, you agree that you've reviewed and understood the content within our Help Center outlining details on how our tool works and its scope of service.