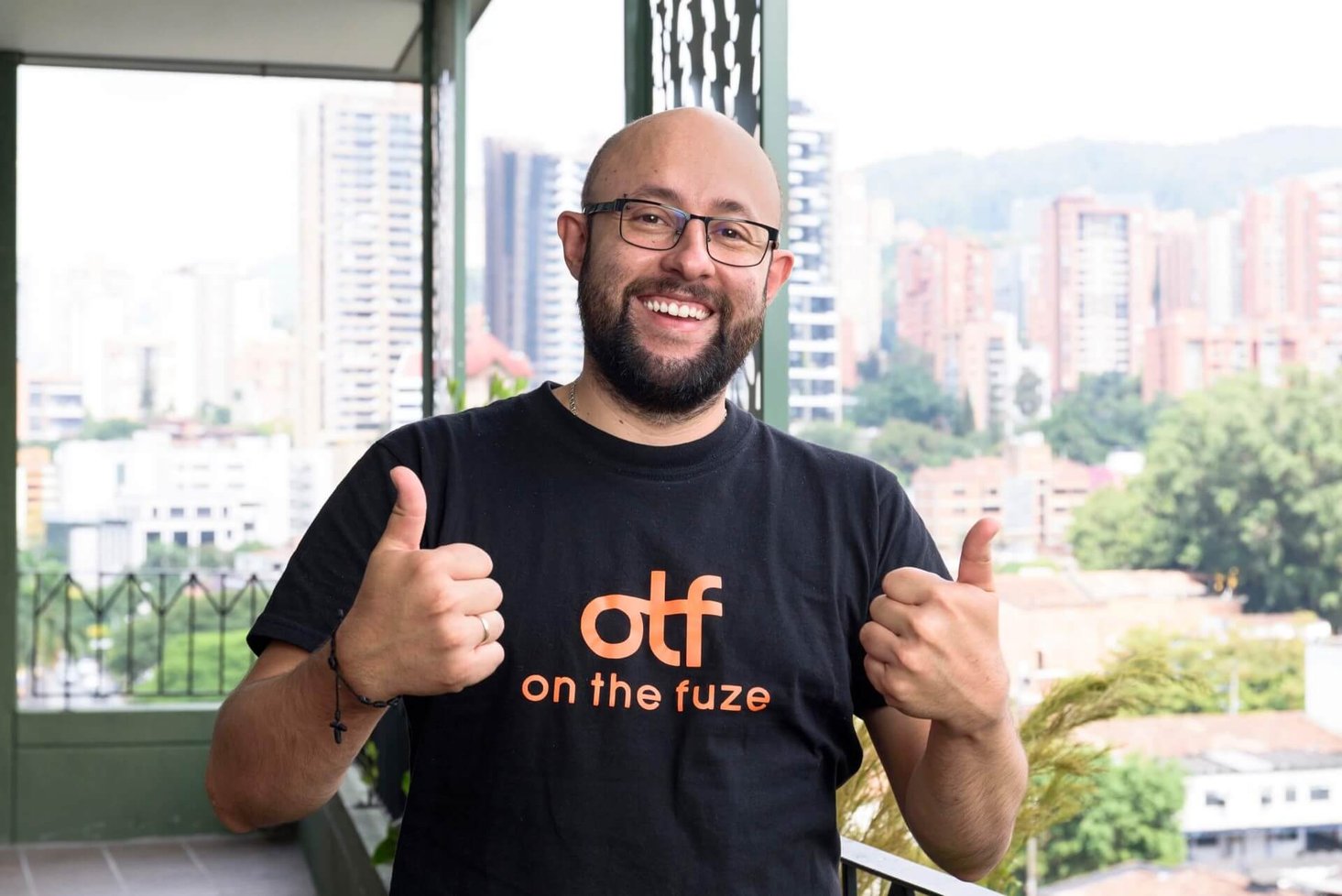 What
our
Partners
say
about
working
together…
As we are 100% white label, only partial details are provided. With our client's permission, we're happy to share full details after an initial meeting :)
"Moving to gold has been a drastic change for us. The faster response is helping us to focus on our clients and provide a better support to them.
We are also adopting the sprint methodology with our clients to keep the same rhythm and they love it. We really wish we can keep the Gold Tier moving forward"



Ben - Studio Director
Gold Partner, USA
"OTF recently moved to a sprint and points methodology that I was initially skeptical about, worried it would slow down my projects. I've been pleasantly surprised by how much faster the turnaround times are while retaining high quality QA standards. Working with the OTF team has allowed me to offer services I never would have otherwise as a one-person HubSpot partner, and now with sprints I look even better to my clients because projects are delivered quickly and thoughtfully."
Carrie - CEO
Platinum HubSpot Partner, USA
"We needed a true partner, a team we could count on to help us support our HubSpot clients. On the Fuze has become a tremendous asset to our team. Since the very start, the ON THE FUZE team has provided a level of customer service that is unprecedented. They are incredibly responsive, intelligent and one of the best partners we work with.
They guide our team through HubSpot processes and point us in the right direction toward best practices. I'm always confident in the work they produce so I give them our most challenging projects. Their communication style and cadence make it easy for our team to work through the projects together. They're also really great about setting clear expectations and they always get the work done on time! If you are looking for a partner that will always be there for you and be an extension of your team (or even an active part of your team), get onboard with OTF!"
Ashley - CEO
HubSpot Partner, USA
"It's hard to find an agency that not only understands HubSpot, but also the design and development of the many assets that go into a typical campaign: email templates, landing pages, custom modules, and site builds in both WordPress and CMS Hub.
The OTF design team never fails to present high-quality design proposals that make me look great to my clients, and allow me to offer services I've never been able to in the past."




Carrie - CEO
Gold HubSpot Partner, USA
"Growth and new clients for your business is exciting, but scaling decisions can be intimidating and a bit scary, especially when you need access to multiple experts and resources quickly. Luckily for us, we partnered with ON THE FUZE.
From day one, OTF worked with us to create a seamless relationship that allows us to push growth and go after sales we previously would not have been able to support.
In fact, we just hit GOLD within our first year as a HubSpot Partner! We're grateful to have OTF as our development and implementation team as we continue to focus on serving our clients well, and gain additional growth with HubSpot. Platinum, here we come!"
Michelle - CEO
Gold Partner, USA
"I had a client with an apparently unsolvable problem.

HubSpot said we could not create a multistep form with the HubSpot platform. We tried another integration but the experience was far from good. OTF took over the task, accepted the challenge, and delivered a multistep form that I will use for this client and others going forward. The team created a custom module that was perfect and has stunning conversion rates!
I appreciate the talent and workarounds you bring to the table!
You are an extension of my team and a huge asset to my agency."



Clay - CEO
HubSpot Partner, USA
"We reached out to ON THE FUZE because we are in major growth and don't have the patience, time, or bandwidth to hire and train additional employees.
We were looking for a partner who could triple or even quadruple our output without hiring more FTEs. And happy to say, that is EXACTLY what has happened.
We have been sending them simple grunt work as well as complex work, all of which have been delivered on time and with great quality.

Now we're looking to leverage them even more with HubSpot CMS work."
David - CEO
Platinum Partner, USA
Let us help you say YES to more work!
Book a call to see if we're a fit for you.
"I would recommend ON THE FUZE to any agency that is struggling with juggling workload. Our Gold Tier dedicated account manager is an integral part of our team who knows our client's needs and priorities as well as any staff member in-house.
Unlike many outsourced freelancers, OTF's account manager can read my mind - anticipating our client's needs and taking a large portion of the project management burden off my shoulders.
Membership in the Gold Tier has enabled us to serve our clients better and take on more clients. In short, OTF has helped power our growth."
Janey - CEO
Platinum Partner, USA
"A couple of important qualities for us when building trust in a new relationship are...
(1) Clear communication and (2) Transparency and ON THE FUZE has nailed both.
The team is incredibly professional, always working with you, and always focussing on the best solution for you and your clients. They are actively looking for ways to improve both our relationship and the delivery for our clients.
We highly recommend ON THE FUZE to any HubSpot Partner looking for a genuine partnership, where you know they have your best interest in mind."
Lindsey - President
Platinum Partner, USA
"Partnering with ON THE FUZE has been a game changer for our agency! Having both clear communications and technical expertise has been the difference compared to past experiences with other providers.
Our account manager makes sure communication is clear and we are on track and the HubSpot CMS website design and development quality has been outstanding... not to mention everything was done with clean and custom objects allowing us and our clients to easily customize.
Yes, if looking to build YOUR team, we highly recommend partnering with ON THE FUZE."
Camille - Co-Founder
Platinum Partner, USA
"We know we can count on ON THE FUZE for our clients which gives us the confidence to continue to focus on growth.
They are always focused on improving and building a stronger relationship and each month we feel more supported. Both teams learn from each other and each month we continue to improve.
Communication with the team is always clear and consistent and they always deliver on the promised date with high quality."
Sophie - Director and Co-Founder
Platinum Partner, UK
"On the Fuze has frankly been a game-changer. In the remote world, we now live in, having a dependable and amazing group like them on our team is changing the way we sell and the way we execute.
They scale with us and provide skillsets in HubSpot that feel almost impossible to find and hire for. We approach and close large retainer clients and high-tier projects with a ton of confidence with OTF as partners.
From our project manager to the execution team, they make it so much easier to grow. Could not recommend more."
Jacob - CEO
HubSpot Partner, USA
"ON THE FUZE has truly become like an extension of our team. Our PM takes the time to get to know us and understand each project request.
There hasn't been a project or request that they have been able to deliver (and even exceed my expectations). They've made us look like heroes to our clients!
Having a team like ON THE FUZE behind us is key to us being able to focus on acquiring new business and grow!"
Beth - CEO
HubSpot Partner, USA
"Working with ON THE FUZE is opening up NEW revenue opportunities for my agency. We have been so impressed with the high quality web design and development.
The team is such a pleasure to work with and having a project manager leading the charge has been a huge time saver for us. So yes, between the high quality and excellent communications I would highly recommend to any HubSpot Partner looking to grow!"
Brian - CEO
Gold Partner, USA
Let us help you

bid on LARGER projects!

If you're looking for a long-term partner, book a call to see if we're a fit.