Salesforce has been a leading CRM tool for years. But now, many companies are choosing to move from Salesforce to HubSpot due to HubSpot's ease of use, better insights into the buyer's journey, scalability, and all-in-one platform.
HubSpot is also a more cost-effective solution because it doesn't charge per user and doesn't require your clients to purchase paid add-ons for necessary features.
While migrating to HubSpot has its benefits, the actual process is easier said than done. It's not as simple as exporting data from one database and importing it to another. Here are 3 options to offer a client when they request a migration of data to HubSpot..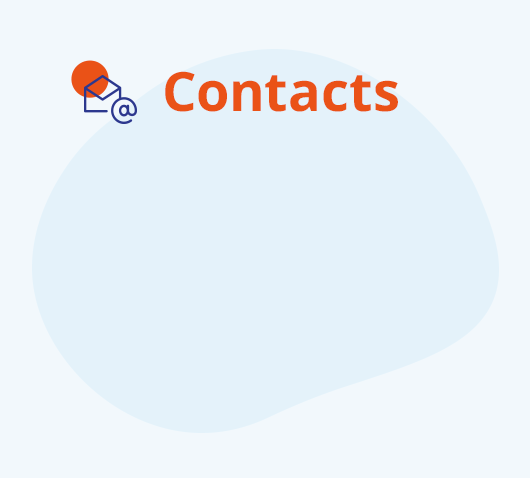 3 OPTIONS TO MIGRATE YOUR CLIENTS FROM SALESFORCE TO HUBSPOT
1. HUBSPOT/SALESFORCE INTEGRATION
An integration involves combining two different types of software together to gain access to certain features. So instead of your clients migrating from Salesforce to HubSpot, you can give them the option to use both platforms side by side. This is a viable option for clients that want to keep using Salesforce for their CRM, but need to integrate data with HubSpot to utilize HubSpot's Sales, Marketing, Service, or Operations Hub's features.
Here's what the process looks like:
Import contacts, companies, and deals. To do this, you would need your clients to send their CSV files with the list of the specific contacts, companies, and deals that they want to include in the migration. Be sure to let clients know that this type of migration will not include activity historical data such as notes, emails, tasks, etc.
Once you receive the CSV file,

organize the data, create properties in HubSpot, and map the fields.
Once you have imported the data above, go forward with the integration

between Salesforce and HubSpot. Having imported only specific contacts means that only the information from those contacts will be integrated between the two platforms.
From the moment the integration is completed the new data will be added to the corresponding contacts, companies, or deals.
Pros:
Any

information changed in Salesforce will be reflected in HubSpot and vice-versa

if desired.
There's the option to choose if the client will need a

one-way or two-way integration.
Clients can use data from Salesforce to personalize marketing emails, segment their databases, or send emails on behalf of a lead's assigned sales rep.
There's no longer a need to manually export a list from Salesforce to start a campaign or to import the response from a campaign back into Salesforce.
Cons:
Historical data

(activity from the past- before the integration)

will not be reflected

on contacts, companies, or deals.
Clients can't sync emails, file attachments, deal line items or Salesforce cases.
2. HUBSPOT/SALESFORCE IMPORT WITH TRUJAY
Another way clients can migrate from Salesforce to HubSpot is by using Trujay, a service that offers secure and accurate data migration through their self-service wizard or custom migration.
To migrate with Trujay...
Make sure

your client has

all their

information cleaned in SalesForce

as TruJay will grab all information there and import it to HubSpot.
Have your client

create an account in

TruJay

and

share login details, via 1Password.
Have your

client provide a list of all the properties and custom objects

so they can be created in HubSpot.
Connect Salesforce, HubSpot, and TruJay, and move forward with creating the quote.
Once the quote is created, have your client go into TruJay and

add the funds

indicated based on the quote.
Once the funds are there, you can run the import with TruJay.
When the import is completed, check HubSpot to see if all information has been imported correctly.
Pros:
All historical activity data will be imported

into HubSpot.
The

time to import is short.
Software is

easy to use.
Makes data migration simple and painless.
Cons:
Pricing

can be expensive

depending on the amount of data that needs to be imported.
You will need to

take care of duplicates and cleaning data in Salesforce.ç
3. HUBSPOT EXCEL (CSV) IMPORT FEATURE
The HubSpot Excel Import Feature is yet another way to migrate data from Salesforce to HubSpot. This involves using a .csv file. With this method, some manual data manipulation may be required at your end. After this, you'll be able to import your client's accounts, leads, contacts, and opportunities in a matter of clicks,
Here's the process:
Get your client to send the CSV files

with the list of the specific contacts, companies, and deals they want to include in the migration. Also, make sure your clients are aware that

this type of migration will not include activity historical data

such as notes, emails, tasks, etc.
Once you receive the CSV file,

organize the data, remove duplicates, create properties in HubSpot, and map the fields.
Once the fields are mapped correctly,

import all data into HubSpot.
Pros:
This is the

simplest way to migrate data

to HubSpot.
You can

leverage a Partner to take care of cleaning the CSV files and mapping properties

to HubSpot to receive the information correctly.
Cons:
Historical activity data will not be included

in this import.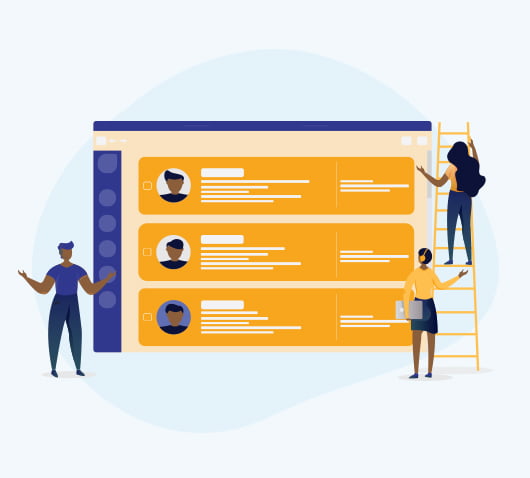 WHY LEVERAGE A PARTNER TO HELP?
There are many benefits to leveraging a White Label Partner to help with migration from Salesforce to HubSpot.
Working with a Partner gives you access to their expertise, experience, and knowledge. You also save a significant amount of time and money not having to train staff. That way, you can focus your time and energy on sales, strategy, and the client relationship.
At ON THE FUZE, we understand that it takes a lot of time to perform migrations and make sure your team is keeping up with HubSpot's constant updates. By working with us, you can Tier Up without the stress and costs of hiring, training, and retaining specialist resources.
We're here to help you save time and energy on the small things so that you can focus on the big picture -- growing your business. If you're looking for a Partner to help you offload the timely execution work like migrations, please contact us. We'll set up a time to see if this is a fit to help you and your clients.