On April 7, 2020, HubSpot launched the CMS Hub, a content management system that provides scalability, security, and speed to fast-growing businesses. At this time, the CMS Hub comprised only of the Enterprise and Professional tiers.
Fast forward to August 2021, HubSpot launched the CMS Hub Starter to give developers and marketers, of all levels, the tools needed to generate business via their websites.
On top of that, the CMS Hub Starter is built on HubSpot's CRM platform, making it easy for companies to leverage their data and create an outstanding end-to-end customer experience.
So, what does the new CMS Hub Starter mean for HubSpot Partners and their clients?
Keep reading to find out.
But, first things first…
WHAT'S THE CMS STARTER HUB?
To better understand the CMS Starter Hub, let's briefly recap what the HubSpot CMS is all about.
It blends intuitive website development with inbound digital marketing. In a nutshell, it's a robust and functional platform that delivers top-grade user-friendly websites.
Additionally, it has high-quality inbuilt tools for optimizing a website with great user experience, SEO, lead nurture, intuitive automation, and conversion rate optimization.
Previously, the HubSpot CMS was meant for more prominent, established companies needing a complex solution. But, the launch of CMS Starter has changed that.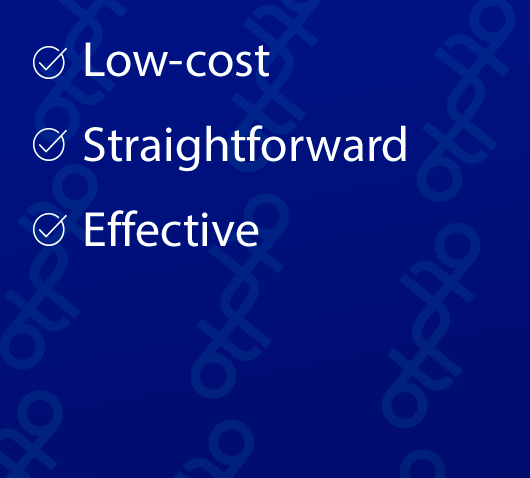 CMS Hub Starter is the ultimate solution for small businesses and start-ups looking for extensive functionality and results. Not only is this tier low-cost, but it's also straightforward and effective.
What's more, the Hub is scalable, which means as your client's business needs to grow, there are additional Enterprise and Professional plans which offer more.
The Starter tier has powerful and user-friendly features going for only $23 per month.
Notably, the Starter Hub comes with these features:
A secure website: You get a global CDN, a standard SSL certificate, 24-hour security monitoring, and a web application firewall.
Content creation capabilities include up to 15 web pages, blog import, inbuilt AMP support, on-page SEO recommendations, and more.
CRM features, including email marketing tools, Facebook messenger integration, forms, list segmentation, and more.
HOW HUBSPOT PARTNERS CAN LEVERAGE THE NEW STARTER HUB
If you're a HubSpot Partner, HubSpot just created a massive opportunity for you to increase sales and commission...so don't sleep on this ;)
Here are some of the ways other Partners are leveraging the Starter Hub:
Get More Clients onto the Starter Hub...then Upsell
You can start by selling this Hub's top features, such as security, speed, and scalability.
Highlight the fact that it starts at only $23/mo and this low barrier to entry will make it irresistible for most small businesses and start-ups to come onboard.
Then, when more functionality is needed, you have the ability to upsell clients to Professional or Enterprise CMS plans.
For example, the Starter Hub only works for small websites with up to 15 pages. As the business grows, their pages will need to increase, making it necessary to upgrade to the Professional or Enterprise plan.
Get New Clients onto the Starter Hub and into a Long-Term Engagement
As explained above, the CMS Starter Hub's features are powerful enough to attract many business owners to get started. You just need to know how to sell it to them.
So once they onboard, why not introduce a marketing retainer or project your agency can do for them? It could be email marketing, content writing, SEO, or any services you may offer that complement their business's needs.
Sell More Hubs
HubSpot's all-in-one platform offers immense value for business owners, so there is a big opportunity for Partners to sell other Hubs once they are comfortable with the CMS Hub.
For example, in addition to the CMS Hub, HubSpot also offers the following:
Marketing Hub

Sales Hub

Service Hub

CRM Hub

Operations Hub
Every business needs these tools to market its products and services and increase sales. You can pitch any of these products to a business depending on their needs.
HOW YOUR CLIENTS CAN BENEFIT FROM THE HUBSPOT CMS STARTER HUB
The rich features available in the Starter Hub mean your clients shouldn't need to go elsewhere.
Here are the specific ways this plan can benefit them:
Secure Websites
A conventional CMS often leaves security, reliability, and website speed to chance. And this can be a problem for smaller teams with a limited IT budget.
Luckily, CMS Hub Starter includes standard security features, such as SSL, globally hosted CDN, and a web application firewall.
That way, a company's marketing team can focus on what matters most – creating an exciting customer experience.
Effortlessly Build Both Marketer- and Developer-Friendly Websites
Traditional content management systems have a common problem:
They provide a straightforward web page builder that encourages quick content creation for marketers, or they can provide a legacy enterprise CMS that's developer-friendly but doesn't favor marketers.
Great news: CMS Hub Starter comes in to bridge the gap. With this application, developers can use technologies, workflows to create flexible themes that marketers can use.
Marketers can then update the website's look and feel as they wish.
Save Money
Let's face it. Most CMS's claim to be free but require you to install plugins and other add-ons that may cost a lot of money.
Ultimately, the overall cost of building a website ends up increasing. And you haven't factored in other tools, such as email marketing, mobile optimization, SSL certificate, live chat, and you name it.
CMS Hub Starter comes with all these built-in features plus HubSpot premium hosting at only $23 a month. That's enormous value for money!
Final Thoughts
Small businesses and start-ups are looking to use the right tools to scale up their operations without compromising user experience. CMS Hub Starter makes this possible because it consists of high-quality features at a fraction of the cost.
Hopefully, you can now help your clients make good use of this powerful HubSpot tier.
Are you a HubSpot Partner looking to offload website design and development so your team can focus on sales and strategy? We can help. Contact us today so we can learn more about your agency and share exactly how we help Partners offload the tedious execution, so they can focus on growth.